Madison SD Homes & Real Estate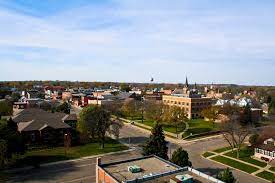 Welcome to Madison, SD – Where Community and Home Unite!
Discover Madison, SD: Where Home Meets Heart
Nestled in the heart of South Dakota, Madison is not just a place; it's a thriving community where people come together to call it "Home." As your trusted real estate partner, Amy Stockberger Real Estate is excited to introduce you to this hidden gem. Our mission is to connect buyers and sellers while providing a seamless relocation experience. We are your go-to experts for all your Madison, SD real estate needs. Read More...