Michelle Eeg
Broker Associate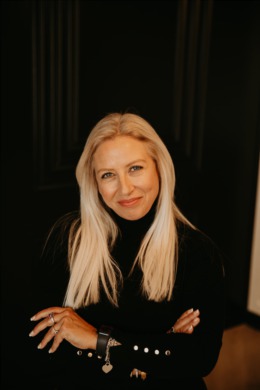 Before I started my career in Real Estate here in Sioux falls- I sold Real Estate in South Louisiana. My Dad and brothers are custom house builders- I grew up pouring concrete and framing houses- (ok, really holding the hammer, passing the nails and taking phone calls-But onsite! )
I have always had a passion for properties of all sorts AND people!
My first career was teaching elementary school for 20 years, most of it in the Greater New Orleans area.
Directing a private preschool was the first highlight of my teaching career. I was able to overhaul the existing failing structure and double the enrollment to 500 children in one calendar year.
My other favorite position in education was teaching English at a second chance high school for students that had been expelled from other schools. It was the most challenging and the most rewarding thing I have ever done professionally.
My hobbies are cooking, gardening, yoga and health coaching- I'm actually a Plant Based Nutritionist and Yoga Instructor.
I have lived in Sioux Falls for 8 years now and jokingly say I have "dual citizenship". (South Dakota feels like a whole other country compared to Louisiana.)
Hey-I'm a local now ! So, after 6 years as an Academic Services Administrator with the Bishop O'Gorman Catholic Schools - I got my real estate license and have had a blast in this fast paced market we call HOME ever since. I love helping Veterans
( Modern Day Heros), first time home buyers ( priceless ) , relocators ( I was one ) and exclusive properties ( I swoon ) !
Being a strong communicator with the ability to build strong relationships has given me the opportunity to LEAD and LOVE all that cross my path. I strive for excellence with a balanced approach -so that I can genuinely enhance my own life as well as others.
If you need an agent that actually wants you to be a client for life-and does the integral work to make that happen- get in touch with me and let's talk.