Mackenzie Hanssen
Realtor®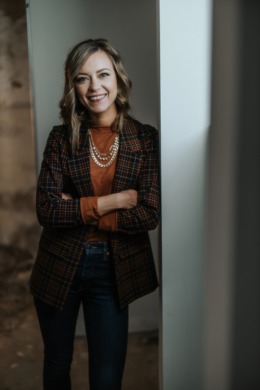 Mackenzie Hanssen, Realtor®
I'm more than just your average realtor. I'm your dedicated partner in finding your dream home and making your real estate dreams come true. I've made it my mission to guide you through the exciting journey of buying or selling your home. What sets me apart is my unwavering commitment to your best interests, backed by a genuine care for your unique needs and desires.
I understand that your home is not just a place; it's the backdrop to your life's most cherished moments. Whether you're a first-time buyer, a seasoned investor, or a family looking for the perfect space to grow and thrive, I'm here to make this experience not only smooth but enjoyable.
My clients aren't just transactions; they're relationships built on trust and empathy. I'll listen to your every concern, answer your questions, and provide the guidance you deserve. Together, we'll navigate the real estate market with confidence, knowing that your goals are at the heart of every decision.
So, if you're ready to embark on a real estate journey that's defined by care, dedication, and a relentless drive to make your dreams a reality, you've come to the right place. Your dream home is waiting, and I'm here to help you find it.

Testimonials
Mackenzie Hanssen did a great job at listing and guiding us through the entire process of selling our home. I would recommend her to anyone selling a house. From start to finish she was there for us even answering her phone at all times of the day to ensure we had all the information needed to complete the sale of our house.
Oltman
Mackenzie is very professional. She showed us houses that fit our Criteria. She found us a house within three days. She was very organized. We would recommend her to anyone.
Jeff
We had very much difficulty in closing our house in NY. Even though this was not her job Mackenzie helped us extensively with this process. We had to contact HUD, she helped us with that. We were going to be stuck waiting months to get people to go into the archives to get information to clear the title, she helped us with that. If it was not for her we still wouldn't have been able to close that sale two months in. She was available anytime we called her for advice and she was daily in contact with us when we needed it most. Even though the house we bid on did not work out you can be sure that when we bid on another house in the near future we will be be going to Mackenzie as our broker. She was helpful when she didn't have to be, her advice was critical for us to understand how to proceed and she came up with creative solutions for us to move forward.
Willet
Mackenzie made buying my home sooo easy! She was always quick with reply, worked with the selling agent to ensure we got the best deal. She referred us to a great bank that got us an amazing loan and worked with us through many small dilemmas. She was honest and realistic about the process and helped us through ever step. 10/10 recommend!
Hettich
Mackenzie was absolutely awesome! During the buying process, she was able to get me into homes in a timely manner, kept me updated on my bids, and the overall market. No matter what part of the process I was in, Mackenzie was always there to answer any of my questions. Even after I closed on my house, she reached back out to me for a check-in. I don't think I could have asked for a better agent!
Michaela