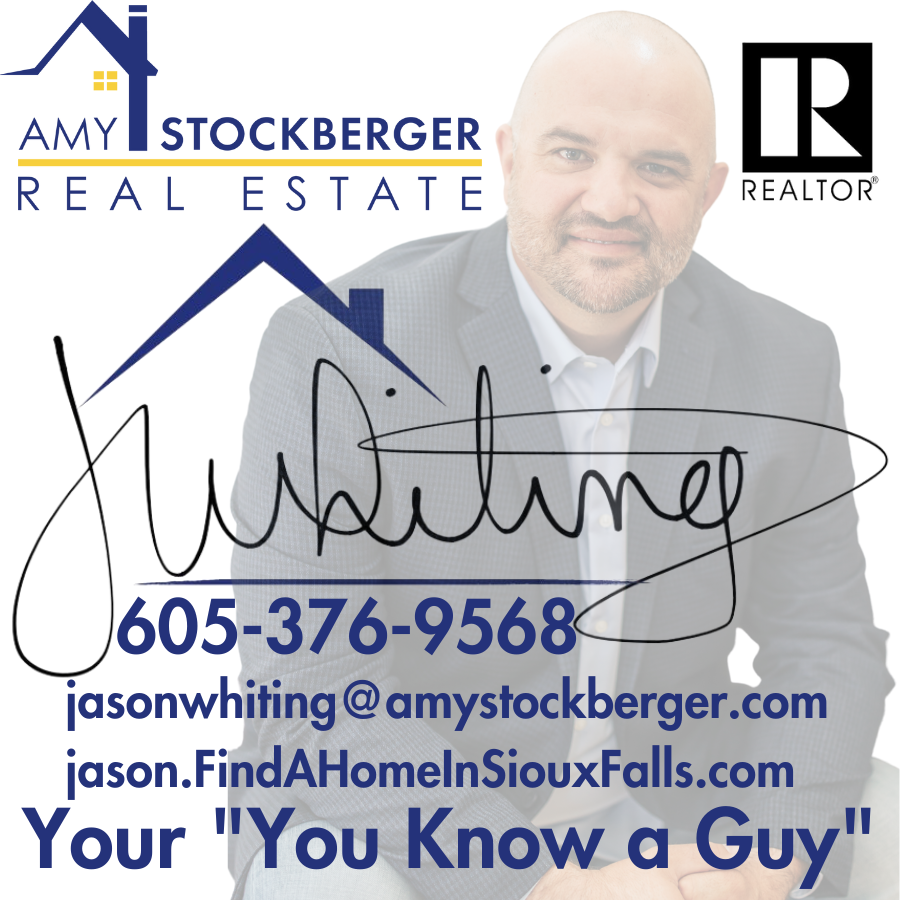 Meet Jason Whiting, the 'You Know a Guy' of Sioux Falls real estate! Living and breathing South Dakota for over 35 years, he's the person to call for every property puzzle. His journey started in the educational field, molding the future as a teacher and assistant principal. Now, he's all about helping you find your dream home, commercial property, or perfect investment.

Do you have questions about Sioux Falls? He's your local encyclopedia. Looking for the perfect neighborhood? He's already got a few in mind and probably lived in them. His ultimate goal is to be your one-stop resource for all things real estate.

When he's not working his real estate magic, he watches his kids' events or dives into the latest tech trends. Call Jason Whiting today because when it comes to finding a property in Sioux Falls, you already 'know a guy.'
Testimonials
Jason's relatable personality and willingness to go above and beyond to help us find an investment property (that fit our budget) is a rare find in this community. An added bonus is the lifetime, VIP services we've been offered since the purchase of our property.



Julie Large
"
This guy was very understanding and fast working when we needed the house to be ready to move in. I really appreciated his help."
Damien Gann
"
Jason was very helpful for us trying to find our first home. I did very much appreciate how flexible he was with us due to us putting in many offers and jumping from viewing one property to the next in a moments notice. If you need help finding a property get into contact with this guy! Hands down best experience ever buying my first property! Thanks Jason!!"
Mitch Dowie