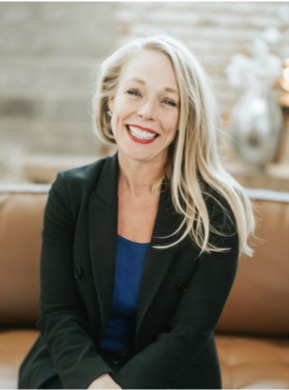 At Amy Stockberger Real Estate, we understand that real estate is all about relationships. As the Broker/Owners, my husband Adam and I are committed to building lifelong connections with our clients. That's why we offer Lifetime Home Support™ - a unique approach that ensures we're there for our clients before, during, and after the home sale.
Our VIP Club pillars, One Roof Solution, and Stockberger Success Strategies for every season of homeownership are designed to provide comprehensive support to our clients. With our expertly trained team, we've become the highest producing team in the greater Sioux Falls area and all of South Dakota since 2017. In fact, we're ranked #18 in the United States according to Real Trends. And, we've been voted The Local Best since 2009.
We use a proven method to connect buyers and sellers through bold marketing and strategic advertising. Our listings sell for the highest dollar in the shortest amount of time, giving our clients a distinct advantage. Plus, working with our large team means we can find great homes coming up for sale before they are even placed on the market.
Our Lifetime Home Support™ model includes our all-inclusive VIP Club where our clients get free access for life simply by buying or selling one time with us. They also get access to our moving trucks, enclosed trailer, flatbed trailer, and all of our moving supplies. And, our party and tool equipment is available to them, too. Things that homeowners normally need to buy, rent or store, our clients gain access to these items for free for life.
At Amy Stockberger Real Estate, we believe in giving back to our community. That's why we donate a portion of every closing to The Sioux Falls Area CASA program, and we offer free use of our moving truck and party and tool shed to non-profits. We regularly volunteer our time and skills, and we offer public service employee discounts.
As a Board of Directors member for the Greater Sioux Falls Chamber of Commerce and a Board of Directors liaison for the Young People's Network for the Chamber, I am committed to serving our community. Our entire team leads with a servant's heart, and our core values of relationship building, repeatable excellence, communication, standing out from the competition, and continuous improvement drive us to create big juicy legacies for our clients, agents, and staff.