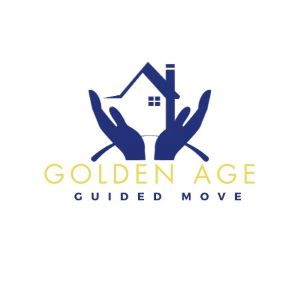 Are you a member of the Sandwich Generation, juggling the financial responsibilities of three generations—yourself, your children, and your elderly parents? If so, you understand the unique challenges this role presents. Among these challenges is the often-overwhelming task of helping your aging parents sell their family homes as they transition to senior living.
At Amy Stockberger Real Estate, we recognize the emotional and logistical complexities you face. That's why we've crafted a specialized solution to make this journey stress-free and seamless for you and your loved ones.
Our Comprehensive Lifetime Home Support Model:
Our Lifetime Home Support model is a comprehensive system and strategy designed to address every stage of the home buying and selling process. We know that each phase comes with its distinct set of challenges, and we've tailored our approach to provide optimal support throughout.
Introducing Our Golden Age Guided Move Program: Your Blueprint for Success:
Our Golden Age Guided Move program is your roadmap to a successful transition to senior living. This comprehensive program is a collaborative effort between seniors and their grown children, along with our trusted Home Support Team partners. It includes:
Essential Questions Checklist: Our thoughtfully curated list of essential questions covers various aspects of the transition, from living arrangements to healthcare and financial considerations.

Professional Guidance: Our network of dedicated Home Support Team partners includes experts in various aspects of the home-selling journey, such as:

Moving Services: Experts in packing, moving, and transportation ensure a smooth transition.
Estate Sale Specialists: Professionals skilled in organizing and conducting estate sales or managing property contents.
Home Improvement Contractors: Trusted experts who handle repairs and improvements to enhance your loved one's home's value.
Senior Living Advisors: Knowledgeable individuals who assist in finding the right senior living options.
Legal and Financial Advisors: Experts who provide guidance on the legal and financial aspects of the sale.
Maximum Value, Maximum Convenience:
We offer a range of strategies, from maximizing value to ensuring maximum convenience through our Seller Operation Support Program (SOS). Our SOS program takes on the role of your dedicated project manager, ensuring you get the most value without the stress of managing every detail. We've seen many homeowners face the challenges of incomplete projects, uncertainty about where to start or stop, and trust issues with contractors. Our team of experts is here to help you navigate this process seamlessly.
Peace of Mind with Our Guaranteed Sales Program:
Our Guaranteed Sales Program stands behind the sale of your loved one's home, reducing the stress associated with market uncertainties. For those seeking a quick and hassle-free sale, our Instant Offer program bypasses the traditional listing process, ensuring a swift and efficient transition.
In conclusion, as a member of the Sandwich Generation, you face unique challenges when it comes to selling family homes and transitioning to senior living. However, with the right support, these challenges can be transformed into a manageable, stress-free experience.
At Amy Stockberger Real Estate, our Lifetime Home Support model, powered by our dedicated Home Support Team Partners and enriched by our Golden Age Guided Move program, is designed to guide you through this journey with confidence and ease. We understand that your time is precious, and your loved ones deserve the best. Our mission is to streamline home sales and senior living transitions, allowing you to focus on what matters most: your family, your career, commitments, and your peace of mind.
Contact us today to set up a no-obligation exploratory session and embark on this journey together. Let's make the transition for your aging parents as smooth as possible, rehoming them in spaces that make sense for the whole family.